TeraScape has been in business since 2006
As of 2020, we've been going strong for over 14 years. We started in Shanghai, China, building blogs & sites for individuals & F&B businesses. But with our populaity came bigger clients. Soon we were entrusted with hosting the businesses of Fortune 500 companies looking to open offices in China to expand their brands. While many have come and gone, due to the ups & downs of the economy, or more recently, COVID 19, we still have some of our clients from our first days of operation. Today we serve not only China, but Singapore, Cambodia, Vietnam, and even Australia!
Solairen
What's THIS?!
---
A Lot of our work is done in the US now. That certainly doesn't mean we've abandoned TeraScape. On the contrary, we just upgraded everything across the servers to the newest versions of the control panel, php, mysql, and have lifted a lot of space restrictions in place in the past. Simply put, TeraScape ISN'T GOING AWAY!
Solairen in the future will be reserved for a separate property management company as we expand our holdings in the US.  More on that when we get that going.
---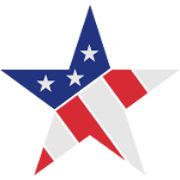 We have years of experience in the IT Business
Find out more about what we can do for your company, your network or even that old laptop that seems to be slowing down.  (that last one is just Warren PA only.  Sorry friends in San Diego.)